When are President's Day Sales Happening?
Looking for great deals on U.S. products? Here are the top President's Day sales happening this weekend. President's Day 2022 takes place on Monday, February 21st. Well-known for store-wide sales, this U.S. holiday is an excellent time to take advantage of great deals and discounts. 
You can begin to start see President's Day Sales happening around early February. Tech brands like HP and Dell may not start discounting items until the week before. But, it is never too early to start preparing for the best deals. 
What Products Have the Best Deals?
Top Websites for President's Day Sales
Amazon has some of the best deals for President's Day. With up to 50% off TVs, electronics, appliances, and more. It's the one-stop shop that you need this Presidents Day.
 $249  $189  Airpods Pro
Save up to $60 off Airpods Pro. The wireless headphones can truly make listening to an anytime experience. 24-hour battery life. 
Walmart is known for its low prices. But, during its President's Day Sale, you can find clearance items up to 50% off. Buys things like TVs, Video Games, and more at lower prices on clearance
Samsung – 50″ Class 7 Series LED 4K UHD Smart Tizen TV $479  $399
If you are in search of a new computer Dell has some great doorbuster deals on laptop and desktop offers. They have quite a few different models to choose from so you're sure to find the best fit. 
Dell XPS 13 Laptop $1,150 $784
Save up to 40% off Dell XPS 13 Laptop. With a 10th gen Intel Core i7 processor, 8GB of RAM, and a 512GB SSD, you get the whole package.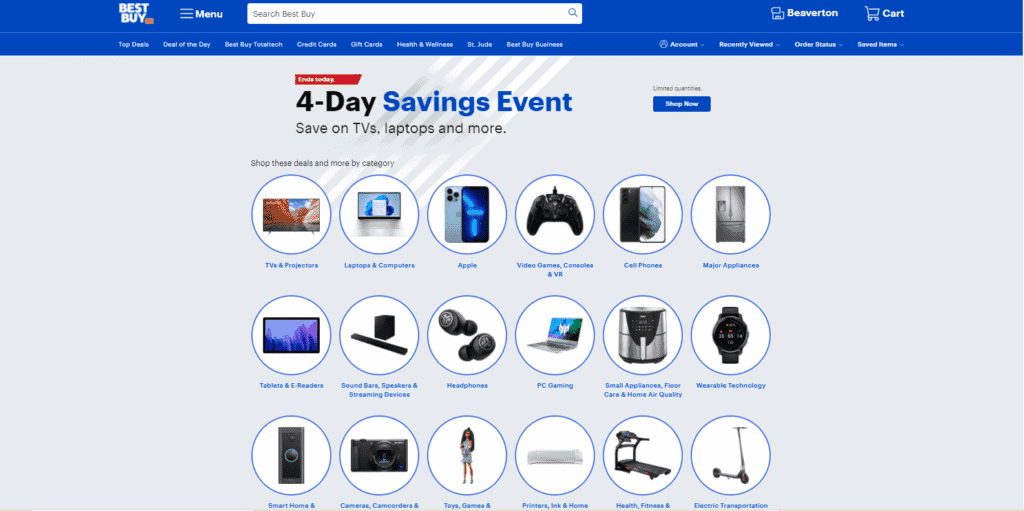 Best Buy is the king of tech deals. Up to $500 off smart TVs. Whether your need a new TV, or want keep track of your Health, Best Buy has the tech that you need to get the job done. 
There's no other place like Target. From clothes, to tech, to groceries, Target is another one-stop shop.
This President's Day will a doorbuster with low prices on home appliances like vacuums, TVs, and more! Get up to 30% off!
PowerXL Vortex Air Fryer – 3qt – Black $100 $80
Never leave your house for anything fried again! With the PowerXL Vortex Air Fryer you can fry anything right in your kitchen!  Great for a family, or yourself,
We're interested to hear what top President's day sales you shopped and the awesome deals that you found. Fill us in in the comments section. What was your favorite from this list? Did you find just what you're looking for?
Happy shopping!
We always aim to make the online shopping experience effortless for our customers across the globe. Some of the items we feature on our site are only found in the US or can be purchased internationally but might result in higher prices due to import or shipping fees. With OPAS you never have to worry. Avoid additional costs and save more by using your Sales Tax-Free OPAS address and consolidating your purchases. Enjoy shopping at online stores in the US and let us help ship to you! View our forwarding packages here.