SHOP USA TAX FREE
SHIP WORLDWIDE
We help business customers fulfill and distribute orders all over the world.
Your OPAS shipping address is in the sales tax-free state of Oregon. That means you can shop online at any U.S. store and will never have to pay sales tax.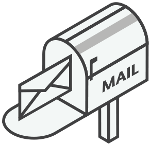 Register for a US address from OPAS and use it to buy from any US online store. Your OPAS shipping address gives you access to items and sales available only to people with a US address.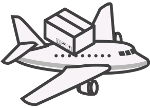 Don't spend extra money getting your packages sent to you one at a time? Consolidate your orders for more economical and secure shipping.
Package Forwarding Services for Business
If you run a business and purchase products from America so you can redistribute them to your customers in your own country, OPAS has some Business Class Parcel Forwarding Solutions you can utilize to streamline your receiving and redistribution workflow.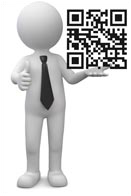 Barcode Service
If you have a lot of customers and you forward a lot of consolidated packages, it can become difficult for you to get the products separated properly once you receive your package from us.  Causing a bit of a problem matching your customer orders up.  With our barcode service you will have a barcode/label on every individual item.  This allows you to easily separate them into the correct groupings in preparation for the redistribution to your customers.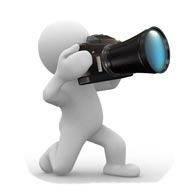 Photo Service
Get a photo of every incoming package including the items.  This makes it easier for you to match your orders and verify that the products you ordered are included in the order.  It also allows you to see the quality and verify there is no damage to any of your items (even without the Photo Service, we still notify you if we see anything that appears to be damaged).  Some of our business members also utilize this photo service so they can look back on orders and see what products were in what order – it's a lot easier to do with a photo if you ever have to go back and verify things.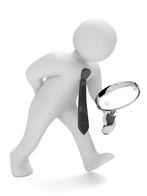 Advanced Inspection
Our basic inspection service consists of checking items for damage and verifying the quantities are as you believe.  For some of our business forwarders this is not enough and they require that we do a CLOSE INSPECTION and other EXTRA TASKS.  Things such as exact matching of color, size, and product number, price tag removal, sticker removal, splitting content between packages, and many other additional services.  We offer customized solutions to our business customers to streamline their workflow.
We are always looking to improve our offerings for both our Consumer Grade and Business Grade Package Forwarding Service.  If you have any questions regarding any of our Parcel Forwarding or Personal Shopper services or have ideas on how we might better improve things to meet your consumer or business forwarding needs, please contact our customer service department via email or phone and they will respond to you within 24 business hours.