Tracking Your Packages from USA Stores to You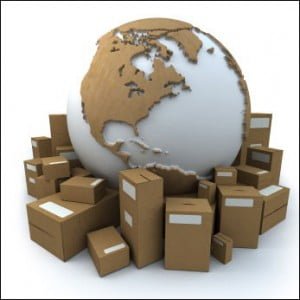 If you're like most shoppers, you like to know when your packages are going to arrive. Shopping online at USA stores and shipping internationally is fun and convenient, but it takes a bit longer than simply walking into a local shop and walking out with your shopping bags.
Delivery time can vary when shipping packages internationally from the US. Depending on what country you're shipping to, and on what carrier you're using, international shipping can take anywhere from a few days to a week and a half.
Keeping Track of Tracking Numbers
When you shop online at USA stores and ship internationally using package forwarding, you're really making two shipments. The first shipment comes from the store and goes to your US address. The second comes from your US address and goes to your international address.
Let's say you order a digital camera and a pair of shoes from Amazon.com, and a new laptop computer from Dell. Since Amazon has fullfillment centers in different parts of the US, your camera might come with one tracking number, and your shoes with another. Then your laptop comes with a third tracking number. Finally, when you ship your packages internationally, OPAS gives you yet another tracking number!
Whew! How do you keep track off all these packages? Using each carriers' websites to track packages from different carriers and different stores can be hectic. To organize your shipments and making tracking package easier, you can use PackageMapping.com.
Multiple Tracking Numbers, One Tracking System
Package Mapping.com lets you keep track multiple packages from different carriers, all simultaneously on one website.
Let's say your two Amazon packages come via UPS, and Dell sends your laptop via FedEx. You can use PackageMapping.com to track all three shipments at once, all on one website. You can even use PackageMapping.com to track your international shipment from OPAS to your home country.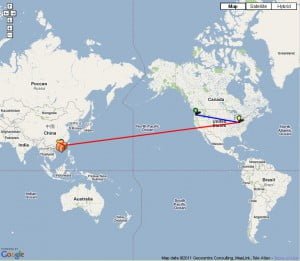 The coolest part is, PackageMapping.com gives you a visual map of where your package is and the route it's taken to get there. You can simply watch your package move from place to place as it's carried around the world. No more worrying about where your packages are or when they will arrive, and no more jumping back and forth between carriers' sites trying to find your package!
How Do You Track Your Packages?
Do you use the carriers' sites, or do you just cross your fingers and wait for your items to arrive? Do you get anxious waiting for packages, or are you patient and like to be surprised when they show up? Will you give PackageMapping.com a try the next time you shop online at US stores and ship internationally? Leave your comments below!