Stay comfortable at home with some of the most warm and cozy US products available this winter. Shop a wide selection of some of our favorite US items that are sure to leave you happy even when the weather outside is stormy.
Read on to see how you can stay cozy in style with comfy US products!
Oversized Chunky Hand Knit Decorative Bed Throw – Casaluna™
$79
This big cozy, chunky woven blanket is perfect for cuddles and snuggles. It's available in four different colors to match your decor or simply your mood. 
Cozy White Cottage – by Liz Marie Galvan book
$13.49
Find inspiration for your home with blogger Liz's beautiful book of house and garden photography and DIYs to make your home comfortable and welcoming. 
Cozy Chenille Robe from Stars Above™
$37.99
The Cozy Chenille Robe from Stars Above™ is luxurious softness made to keep you warm and comfortable anytime you want to relax to the fullest. 
Softies Cozy Cloud Caftan
$99
Splurge on this dress with the softest material you may have ever experienced! Choose from five colors. 
Room Spray Opal – Passion Fruit & Amber – Project 62™
$7.99
This warm and slightly tropical room spray can transform your atmosphere fast! Infused with essential oils, it leaves a lasting fragrance to calm your space.
Adrian Zip Hoodie ALTERNATIVE
$54
Available in grey and pink, this cozy zip-up sweatshirt is the thing that you will want to reach for daily to stay warm but not too hot. It has a hood for rainy days so you will be all set, no matter where the day takes you. Size up for a more relaxed fit.
Cozy Night In Gift Set
$100
Give the gift of a snuggly evening at home with this Cozy Family Night gift set. The black Peak Popcorn bowl pops crunchy, fluffy kernels in the microwave, doubles as a serving bowl and collapses for compact storage. Popcorn is the perfect snack for gathering around the 1,000-piece Paris Puzzle, featuring a bustling cityscape by artist Michael Storrings. Included is the ultra soft, fluffy and lightweight  throw that keeps things cuddly.
Capri Blue Mini Volcano Sugarcoated Glass Jar Candle
$14
Capri Blue's popular Volcano scent, hand-poured into a golden vessel. The scent is very fresh, with tropical fruits, sugared oranges, lemons and limes, redolent with lightly exotic mountain greens.
Poured in the USA, this candle has a 20-hour burn time, soy wax blend and cotton wick. 
Faux Fur Slipper Boots
$38
Available in light green and pink, these comfy slipper boots are easy to put on when you want an extra layer of coziness. 
Mindset Is Everything Weekly Deskpad
$18
This spiral deskpad is the perfect tool for staying on track at work, with sections for big ideas, projects, as well as dedicated areas for home and personal to-dos.
Paper, book cloth, metal
60 perforated pages
Imported
Flora Embroidery Kit
$40
This hand-embroidery kit can keep you busy and rest your mind. With easy instructions included, you can learn an ancient craft and enjoy a beautiful new art piece of your own all in one.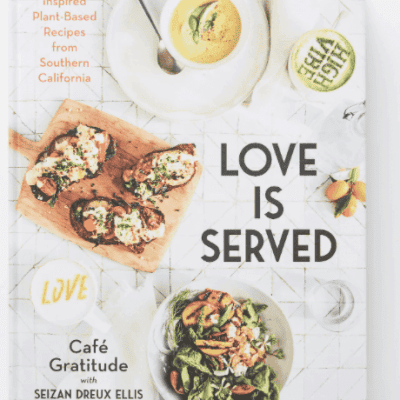 Love Is Served cookbook
$35
Inspired by Los Angeles dining fixture Cafe Gratitude, this cookbook features bright, clean recipes that will enchant vegans, vegetarians, and omnivores alike.
Reverie Mug
$12
This mug's soothing message helps your morning begin on a positive note.
L'Occitane
Hand Cream Trio
$29
A three-piece collection of L'Occitane luxurious hand creams in much-loved scents for soft-looking, delicately fragranced hands. Scents include: Almond Delicious, Lavender, and Shea Butter.
Free of parabens. This product is also cruelty-free, gluten-free, and comes in recyclable packaging.
Size: 3 x 1 oz/ 30 mL
Traditional Medicinals, Organic Chamomile With Lavender, Tea Bags, 16 Count
$4.52
Sip some relaxing organic chamomile lavender tea to help you relax and stay warm. 
Dr Teal's Soothing Lavender Bath Tea – 3ct
$7.99
Infuse your bath with botanicals. Sooth your skin with Epsom salt and oats. Relax your mind with lavender and essential oils. Add one tea bag to your bath and soak for 20 minutes while natural extracts are released in your tub.
We hope you enjoyed our list of US products that are perfect for helping you create a cozy atmosphere! Are there any other amazing products that you think should be on this list? Let us know in the comments below!
If you are in need of a package forwarder to help you purchase your shoes and consolidate your shipments to easily send overseas, OPAS is here! Sign up for our free OPAS membership and begin shipping with your tax-free US address today.