Package forwarding doesn't mean that you have to pay shipping twice! In fact, one of the most frequently offered discounts by online US shops is free domestic shipping.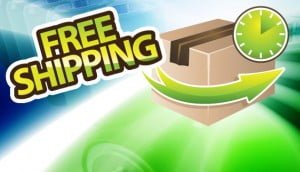 No matter what kinds of products you're looking for, you're bound to be able to find them offered along with an online free shipping promotion. Free shipping can also be a fun way to shop for new products–if you don't know what you want, just buy whatever you can get delivered for free!
Here are 10 USA shopping sites offering free domestic shipping sales:
You can maximize these savings when you buy from multiple stores and consolidate your overseas shipments! Do you want to hear about more free shipping offers? Join us on Facebook to connect with other members and get links to the latest deals.